1. How to sell a membership card?

1.1. Go to the "Receipts" section, then, in the upper left corner, tap to "+" and open a menu with all categories
1.2. Choose the membership, specify if it is a partial payment and tap to "pay"
* Information for administrators, when you selling a membership or a certificate choose "without a specialist"
2. How to pay the service by a membership or certificate?

2.1. It is possible to pay for the service using the "membership" if it is assigned to the client through the sale in the previous receipt
2.2. If the "membership" is not assigned to the client, then it is necessary to carry out the sale procedure
2.3. Create a receipt through the service menu or by "Booking" section, then choose the type of payment by "membership"
2.4. After that, a new field "membership" you can see list of memberships cards that are assigned to the client
2.5. Choose the "membership" you need, after that you can see that the receipt amount has been reset to "0" this means that membership card has been sold.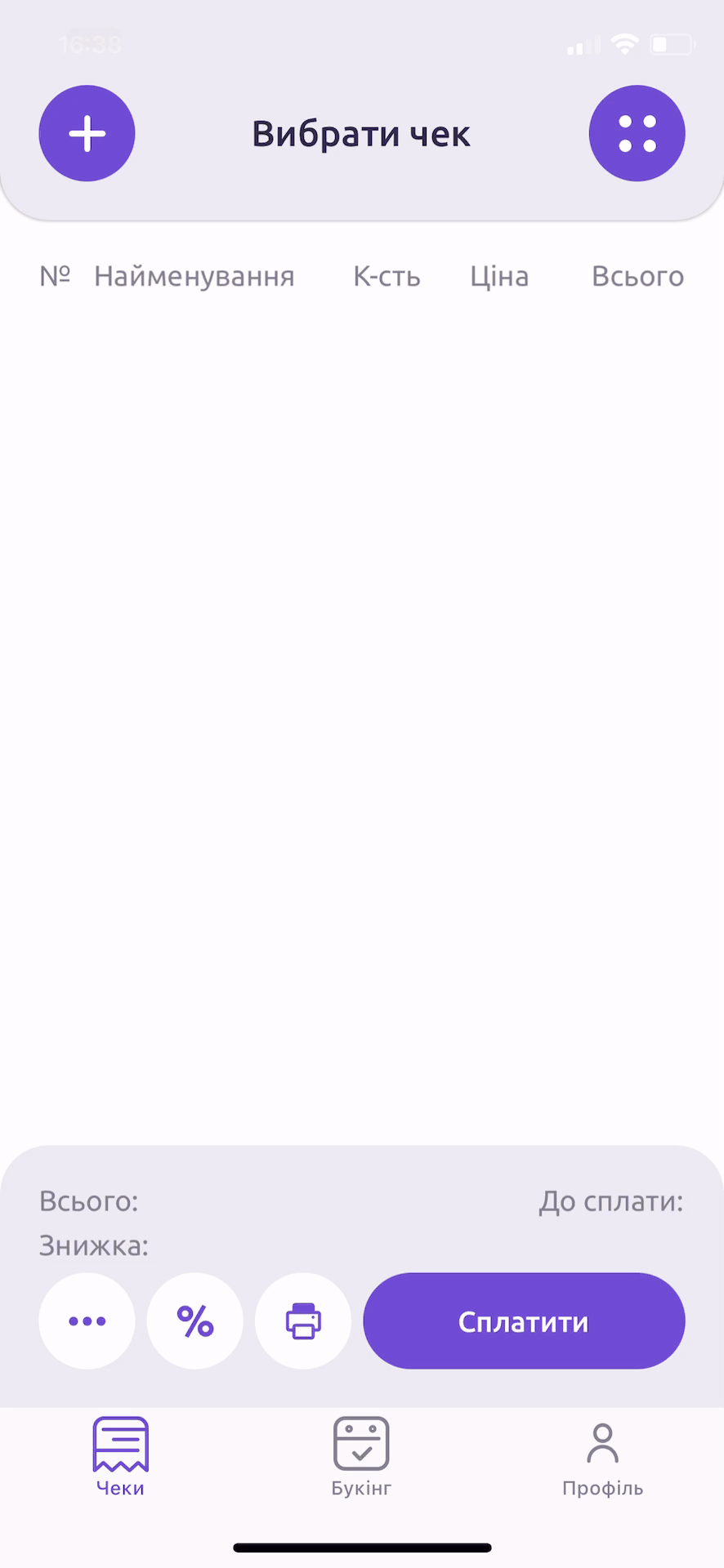 * If the client used a partial payment and at the first visit is obliged to pay the second part of payment, final the amount you can see the line "customer balance", if there is a minus, you can inform the client about the debt and change the total amount when client paid, after which the debt will be written off.