1. How to create receipts?
1.1. The creation of a "receipts" is the basis of sales, a paid "receipts" means that the procedure has been successfully completed.
1.2. The receipt is creating when the client comes to the procedure
1.3. There are two options for creating a "receipts"
1.3.1. Create a "receipts" via "Booking" section
1.3.2. Choose the appointment with the "Confirmed" status, then tap to "Create receipt" button
1.3.3. Go to the "Receipts" section
1.3.4. At the top of the screen, tap to "Choose a receipt", should open a screen with all opened receipts, attention, all opened receipts must be closed as soon as possible after the client paid
1.3.5. Choose receipt that you need, it is already displayed with the client's name and we post it using the "Pay" button at the bottom of the "receipts" screen
1.4. Create a "Receipts" via "Menu" section
1.4.1. Go to the "Receipts" section and swipe to the right or press the "+" to open the "service menu"
1.4.2. Choose the service, or what you need to be sold outside the "Booking section"
1.4.3. Then tap to "PAY" button and schoose the parameters you need - specialist, client, type of payment, also, if you need, you can edit the amount of payment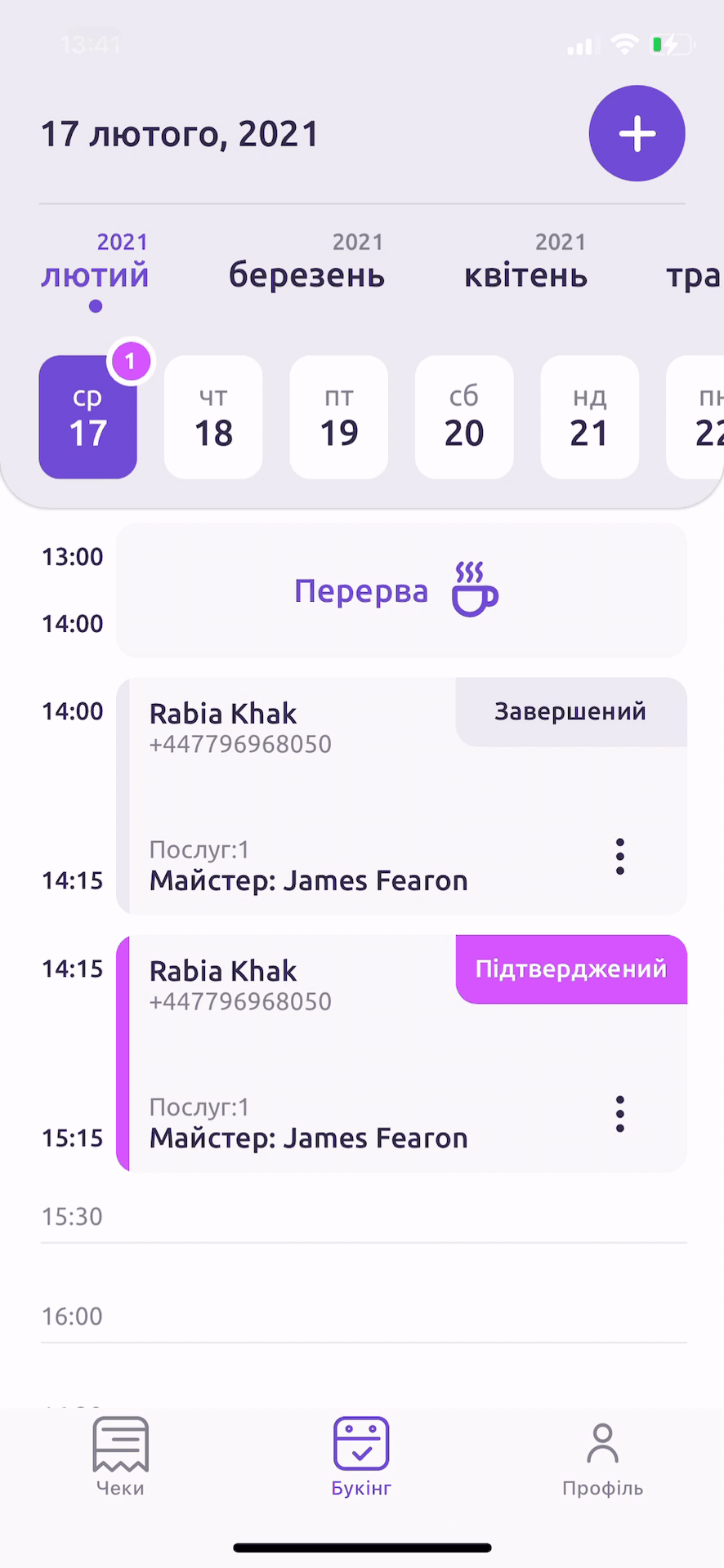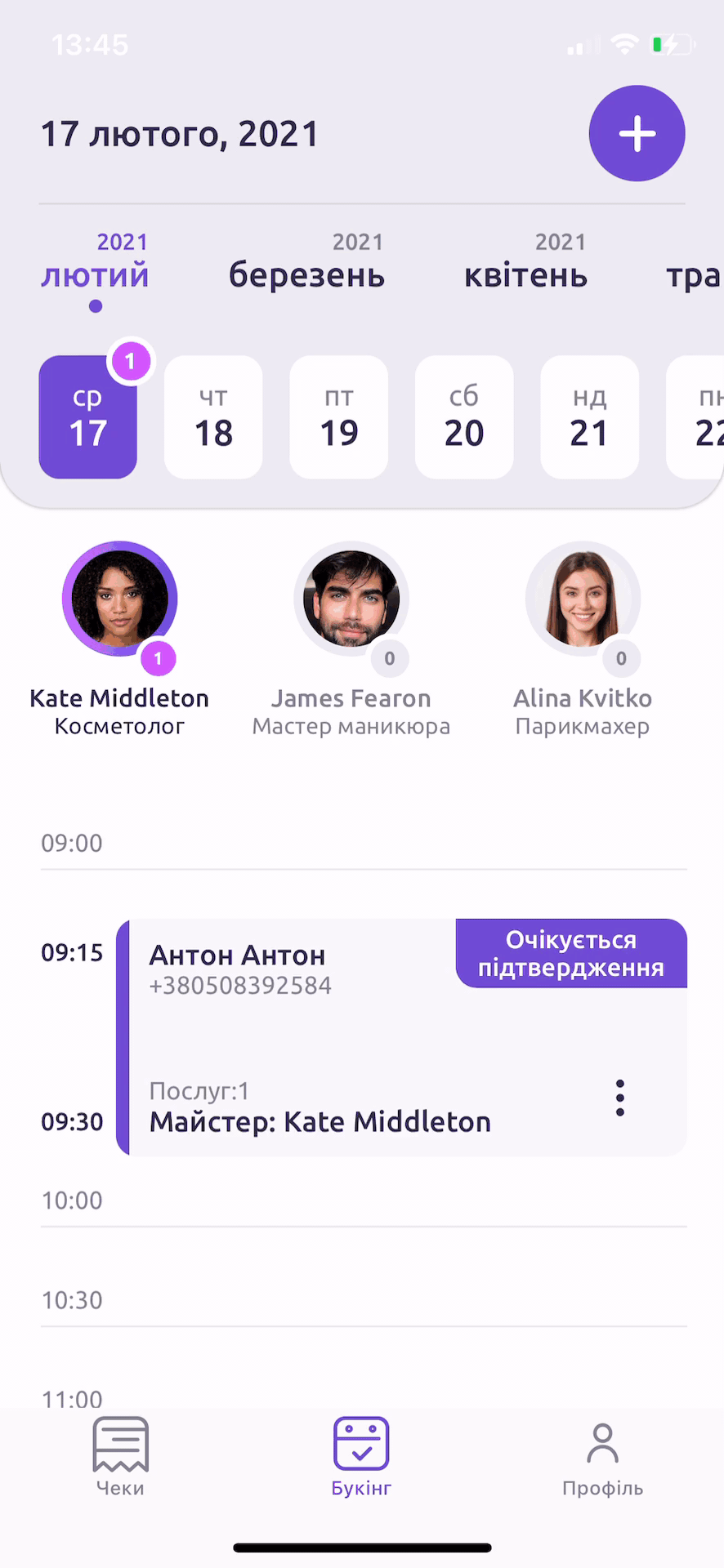 * Now we have learned how to create and pay receipts, Hurray!